The only assembly required is as follows:
Screw Handle A (D Below) into Handle B (E Below).
Ready for use after reading and adhering to all Safety Warnings, Cautions, Operations and maintenance instructions provided.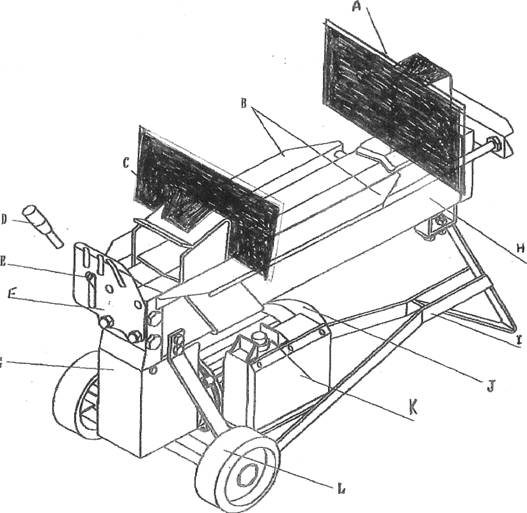 A. Can Crushing Plate
B. Can Guiding Arms
C. Can Pusher
D. Handle A
E. Handle B
F. Shield
G. Pump Cover
H. Main Body
I.

Motor Base

J. Motor Assembly
K. Motor Start Switch

Electric Can Crusher", For Waste Management, Crush Beer Cans, Soda Cans, Vegetable Cans, Paint Cans and many more!